Final European Conference
International Mobility? – A step into employability!
International mobilities of young people are always an important moment of change, growth and learning in their lives – but to unfold the full potential of these experiences and foster employability in a sustainable way more is needed!
The objective of the SYMPATIC project partnership is to support young people from the very beginning of their mobility project with professional and individual job coaching, ensure the quality of their experience through a qualified mentorship in the workplace and accompany them upon return with the next steps of their professional development.
But how can this triangle of young person, job coach and mentor work together in the best way? How should mobility programmes be designed to make this cooperation fruitful?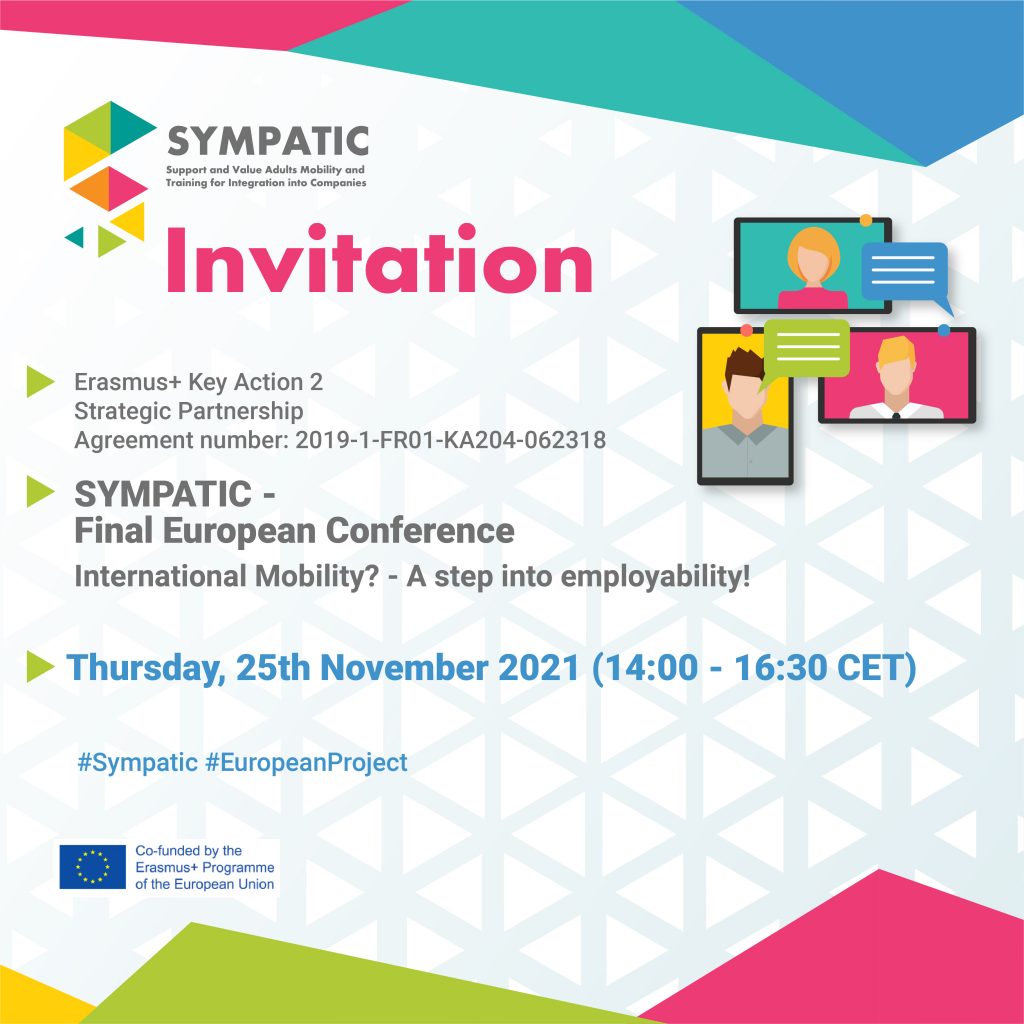 Join us in the final conference to discuss these questions with different stakeholders and colleagues from different countries!
Find out about the job coach training and the mentor kit that were developed and discover the new CONNECT-Platform.
We are pleased to meet you online!
Invitation and Agenda Sympatic